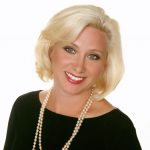 When we look back over our lives there are many people who influenced us.  Have you really noticed what you learned from and about your Dad?  If you look at your hand movements, voice tone or what you find funny you may see a little more of your Dad than you thought.  This year you can send a funny card and a cliche gift but maybe the greatest father's day gift would be looking at the man rather than the man your mom said he was.  You could ask his side of the story on your favorite childhood memories.
As small children our subconscious takes in information filtered by our mother's perspective.  As well intentioned as she may have been we still only see her opinion of our father rather than the man he actually was.  It's simply the way our brain develops.  
Think back to when you were very small and remember what your mom's opinion of your dad was.  Was she loving, obedient, critical, scared?  Her belief and behavior toward your dad actually developed your male/female interpretations.  Give your dad a chance to reveal his interpretations… you might be surprised one way or another.
To learn more about taking control of your choices and feelings call for a free hypnosis screening.