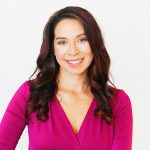 Growing up I always knew that I was meant to be a teacher. I loved guiding people to learn. From a young age learning and learning how to teach was thrilling. 
I found that as I got older I was sidelined on so many things. 
Maybe my goals were too big, too global. (which caused so much pressure to accomplish them so then I didn't know where to start or end)
Maybe I didn't have the right mentoring? I had people come into that role and claim that position in my life but clearly now looking back it was to benefit themselves not to help me grow.
I spent time, I spent money, I had certifications I didn't need. And I still felt lost. I still didn't have a solid foundation on how to accomplish my goals and use my skillset.
But then, it happened by chance. I was invited last minute to Fly to Las Vegas and have my first experience with The Master Hypnotists Society. 
I did not know what that meant, but off I went on the adventure that has yet to end. 
I found in that 4 days That I reconnected with the dream and drive to be a teacher. I learned that I could learn skills to teach people on so many levels. 
I was amazed that the in depth training. Beyond what I had trained with before. It was taught in a way that anyone from 18-80 could understand AND execute. 
I left with a new goal. To teach people past their challenges that kept them from reaching their goals. Like myself.
I was changed and now I could teach others to do the same, confidently. I took a few more trainings and did some time interning at a successful clinic that was seeing 20-30 people a day.
Then I started on my own, with all the knowledge of what to do to run my own successful clinic. 
Now, a few years later I continue the mentoring of The Master Hypnotists Society and I am a mentor myself. Finally, I have found the place where my dreams are becoming a reality each day. Teaching in a way I never knew that I could and in exactly the way I need to. I am so grateful to the team of people who come from all walks of life that encompass the Team of trainers and the clinical hypnotists that all teach and train within the MHS. It is truly been life changing for myself and my clients. I couldn't imagine doing anything else.