Lincoln Institute of Hypnosis
Hypnosis Certification Training in Lincoln, Ne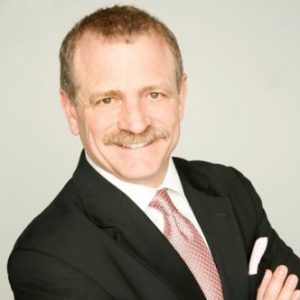 Jeff Martin is Owner and Director of Lincoln Institute of hypnosis. A licensed school in the state of Nebraska. This is the school that Jeff trains Hypnotists.Lincoln Hypnosis LLC and Omaha hypnosis centers. Jeff is also a certified trainer for the national Guild of hypnotists and Master Hypnotist Society.
Hypnosis goes beyond motivation, hypnosis makes your tomorrow a better today. Hypnosis is not the practice of medicine or psychology hypnosis is the art and the science of suggestion. If you want to know and discover your mind-body connection you may want to call Lincoln at most Center 402-465-0409. Hypnosis is an adventure you discover skills you have always had but never used, you owe it yourself to find out how hypnosis can help you it really is that special.

Jeff has developed programs to help meet the client needs.

Adults in America are overweight Number of obese children is tripled since 1980 excessive weight is at an epidemic level. Being overweight is now the second most preventable cause of death in America ,obesity dramatically increases the possibility of type II diabetes, stroke, heart attack, heart disease, several cancers and is proving to shorten longevity. That's the price you pay for unwanted pounds.

Being overweight increases the possibility of low self-esteem anxiety embarrassment and clinical depression.

The average overweight person is made no less than 5 Attempted His Way Half of those accounts regarding getting back every pound lost in another 3 to 10 pounds bounce back. Eventually after years of losing and gaining weight the initial 15 lbs has blossomed into a 30 to 60 pounds or more pounds of health threat .The more you diet the more you gain back the fatter you get sound familiar.

Lincoln Hypnosis weight lost is a fresh approach to the problem, losing and keeping off unwanted weight

It's a fact thousand people worldwide have lost weight and kept Weight off with hypnosis. Hypnotic Weight loss works. It combines common sense modern attrition and the most advanced hypnotic techniques available performed by a skilled master to get the result you want

The entire hypnotic weight loss structure is about giving you control over your decisions and actions. Which is the absolute most important aspect of any weight reduction effort.

The Two laws of lasting weight loss: to lose weight you must expand or burn more calories than you consume. To maintain weight expanding the same amount of calories that you consume those are the rules.

What are your goals, you must have a goal, the outcome that you want, hypnosis helps you too reach your goals.

Learn the seven steps to lasting weight loss success.